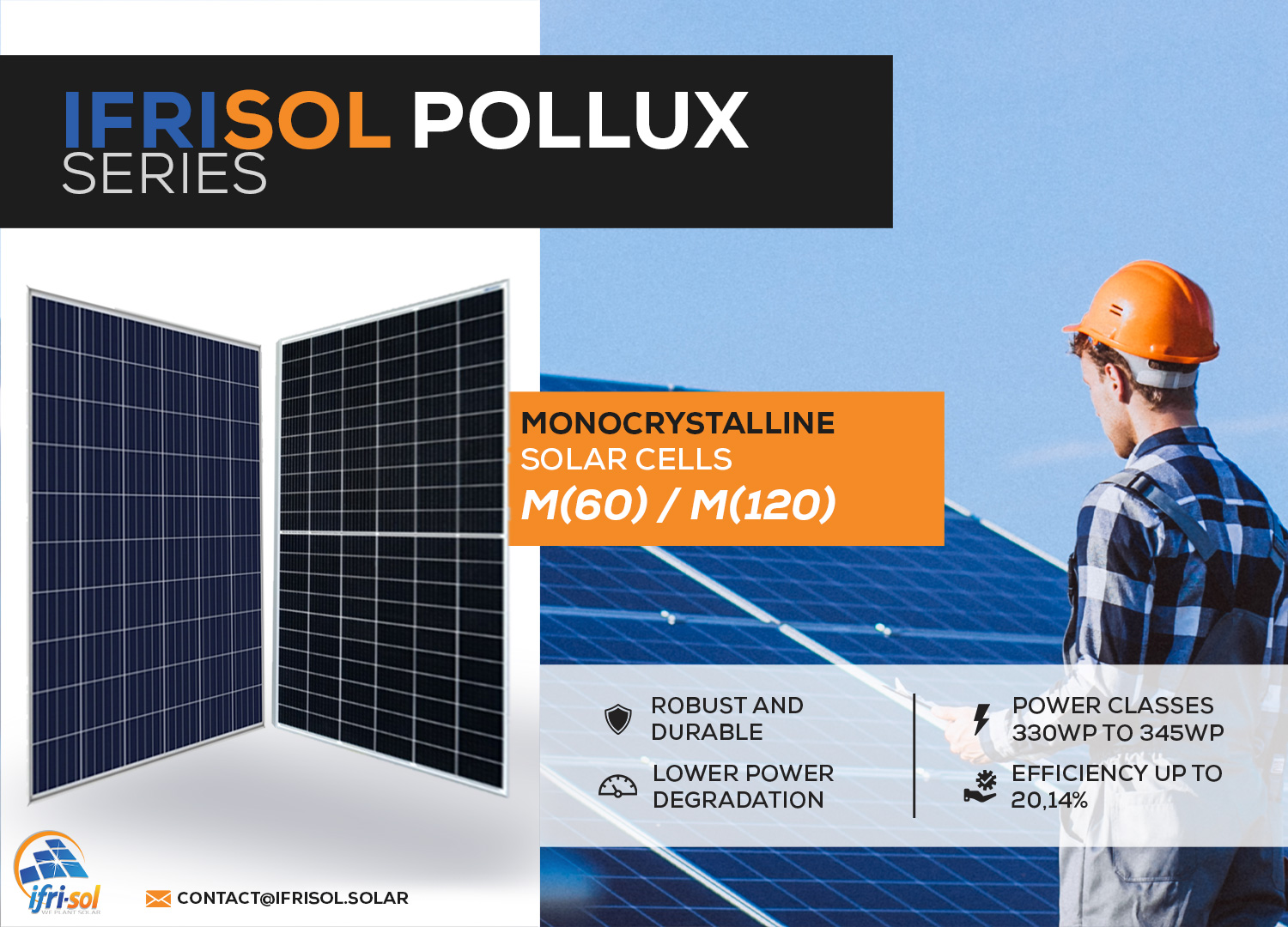 IFRI-SOL is part of ZROUGA Group, we are composed of 5 companies active in 3 different sectors
• International trade
• Real estate
• Industry
We are a company, leader in Africa and growing in the field of photovoltaic solar panel assembly

We work with our partners and customers to develop "the photovoltaic sector"
We care more about your satisfaction and we always look forward for quality, performance and customer total satisfaction. Therefore we installed the best processes to keep up with the solar world evolution.

We build long-term relationships with customers by providing them with modern and technologically advanced products.
To achieve our goal we are increasing the total production capacity and creating innovative products that are friendly for humans and the environment.
The world will need significantly increased energy supply in the future, especially cleanly-generated electricity that is why we chose to grant solutions based on energy from the Sun.