Ifrisol brings its solar modules to the US market with zero taxes
Ifrisol, based in Tunisia, has been manufacturing its solar panels since 2013, with hundreds of installations around the world. The company expanded its European operations and project pipeline with new offices in Germany and Italy, and now it is entering the US market by establishing soon an office in CA.
The comapny has already lauched few collaborations and projects discussions with developpers in Los Angelos after attending the RE+ fair and due to the ongoing business develepoment in CA, Texas, Arizona and New mexico Ifrisol expect to send it's first containers to Long beach Port in Q1 2024 to generate arround 20Mw systems on 14 rooftops without any taxes.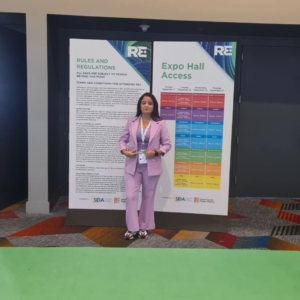 In order to perfectly meet the exigences of the US market, Ifrisol's quality team provides TheUL/IEC-certified solar modules that are made with monocrystalline PERC solar cells, and the company reports that are more durable than most standard roofing materials, even in harsh weather conditions. The solar tiles meet both the industry standards for solar modules and achieve the highest possible ratings for hail (FM 4473 Class 4), fire (UL 790 Class A), and wind resistance (CEC), according to Ifrisol.
« As Americans continue to embrace solar at a rapid rate, we believe it is the perfect time to make our solar available to the U.S. market since Ifrisol's PV is the best fit for it,» said Ichraf Hammami, Director of the Sales department.
Despite uncertainty in the US solar market, strong forecasts are enticing companies like Ifrisol to enter the market. Wood Mackenzie, for example, forecasts that the solar industry will continue to break annual installation records every year before the investment tax credit (ITC) fully phases down under current law.